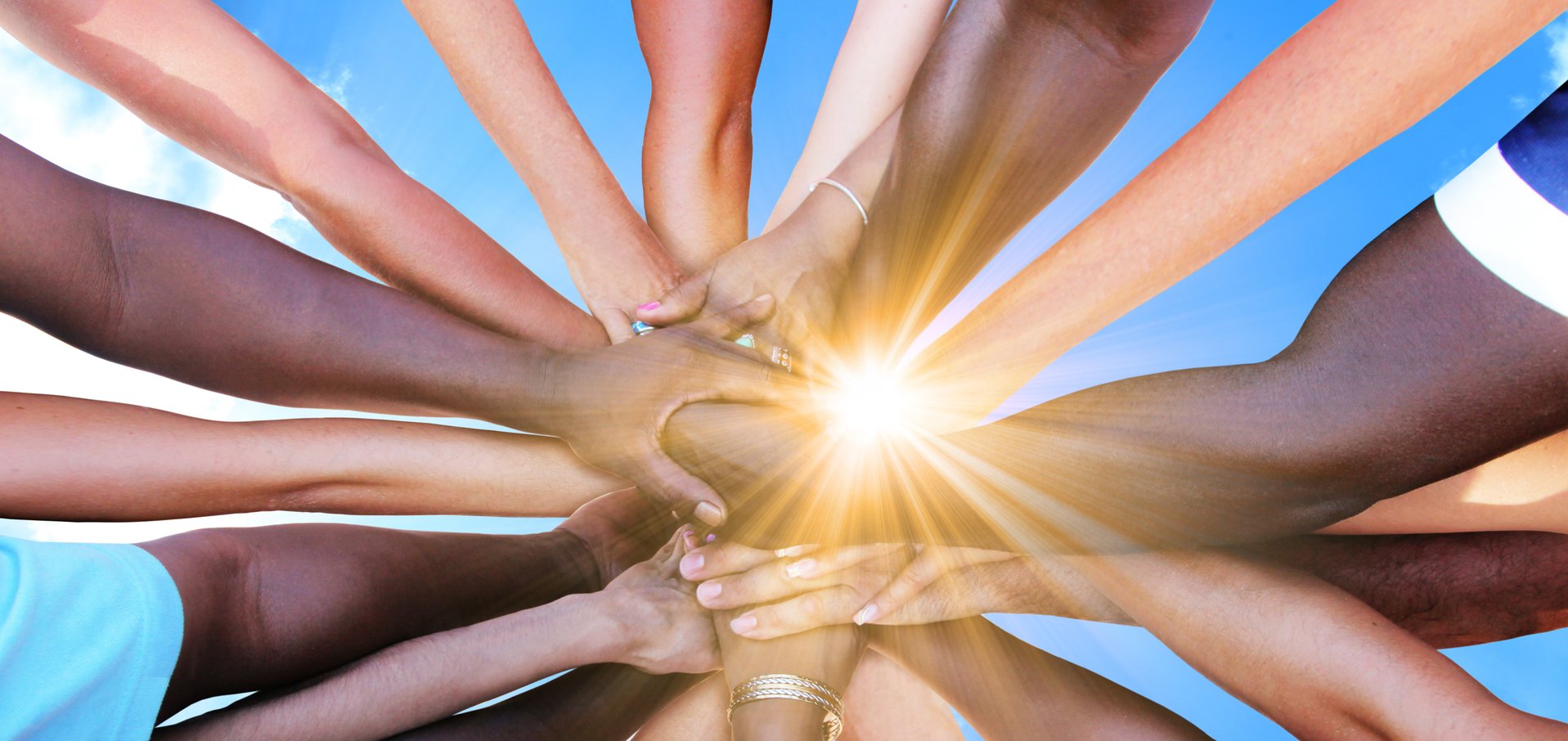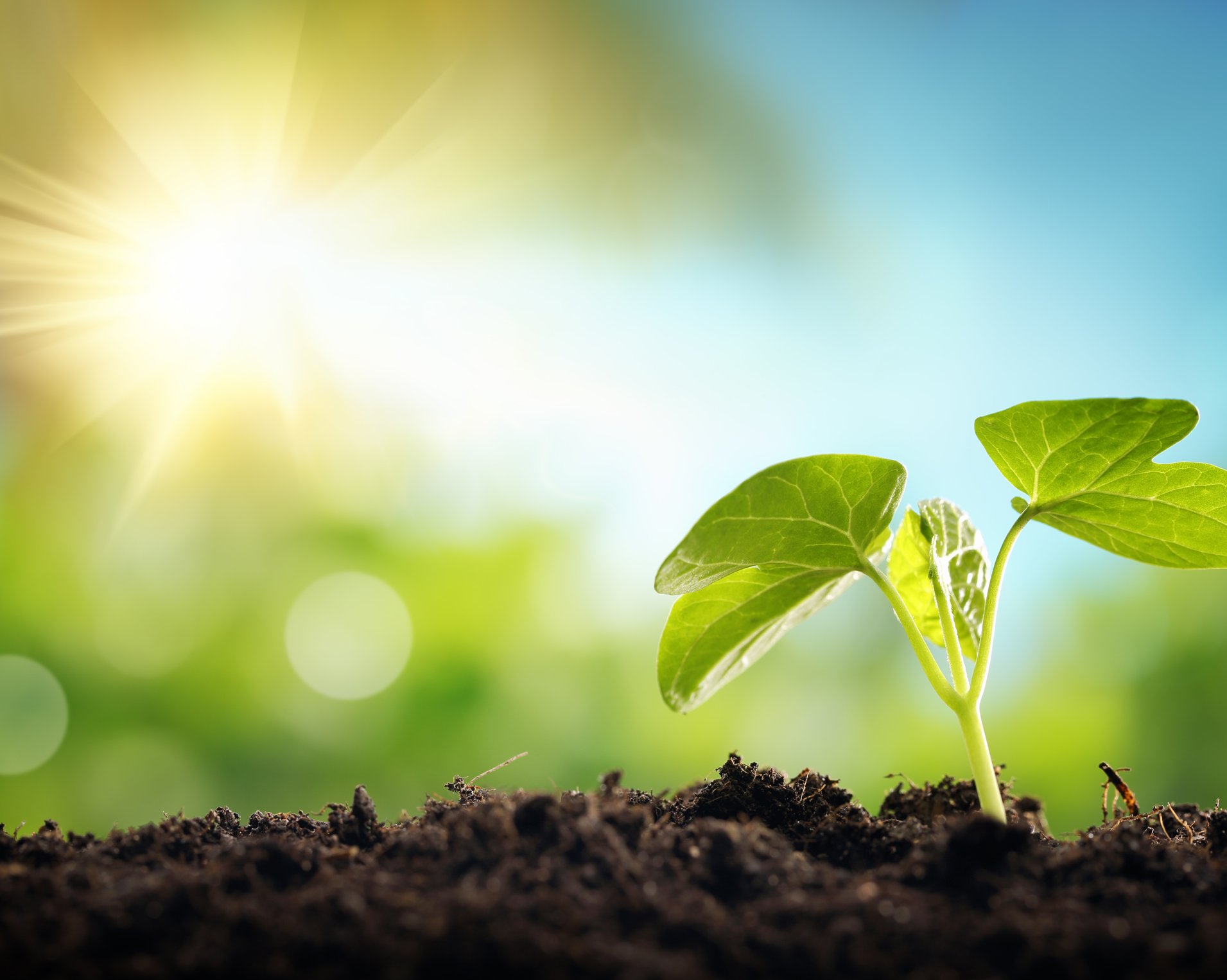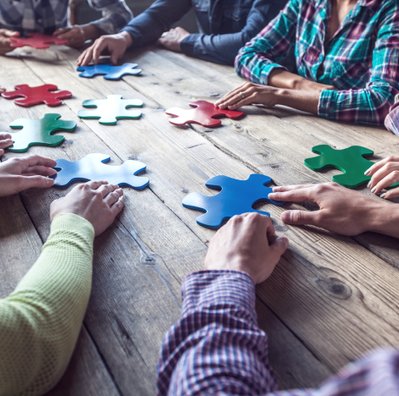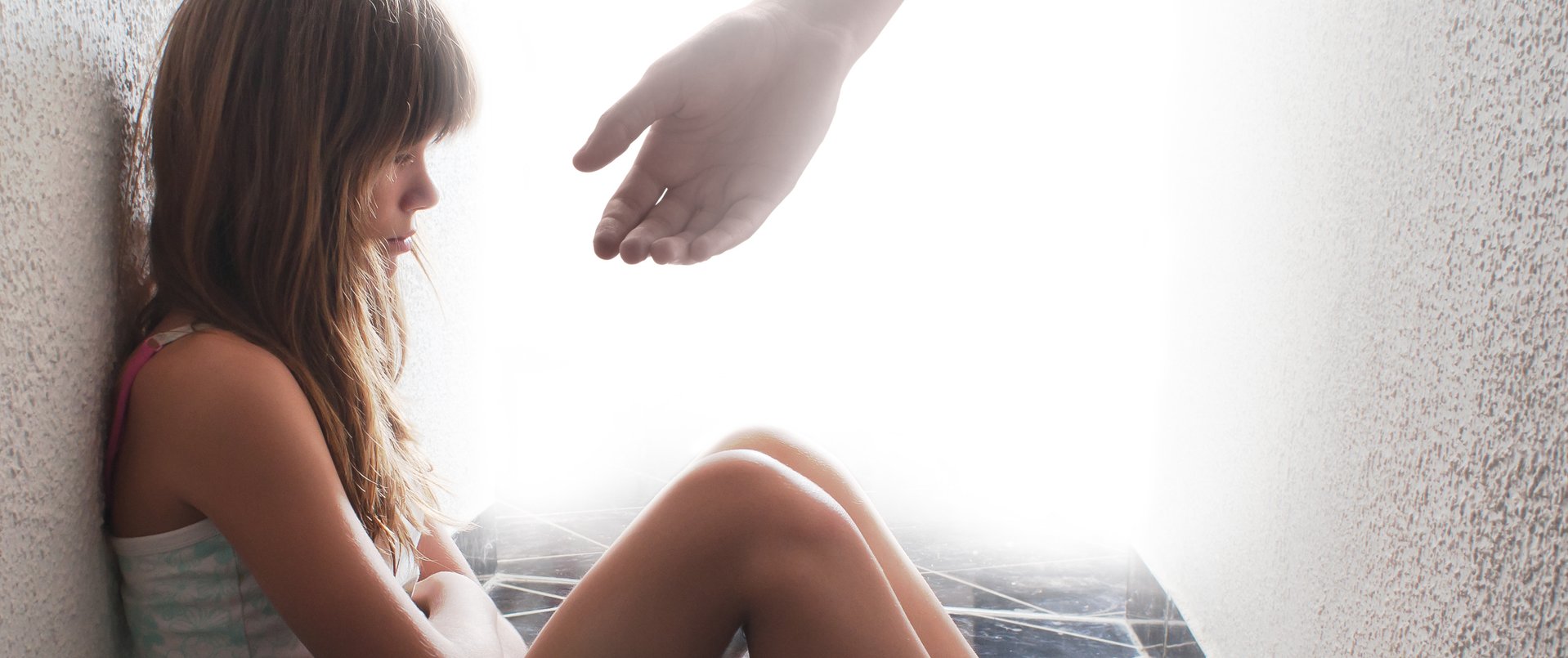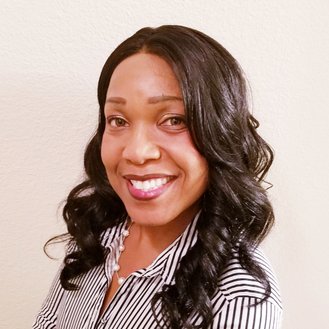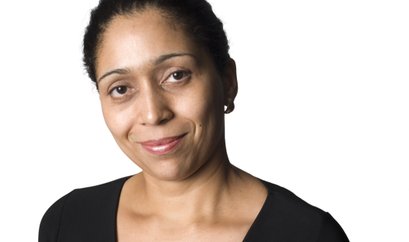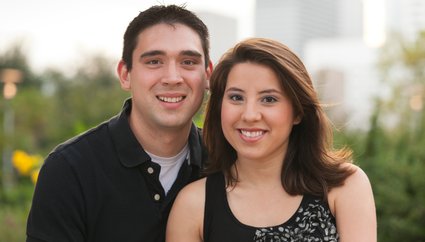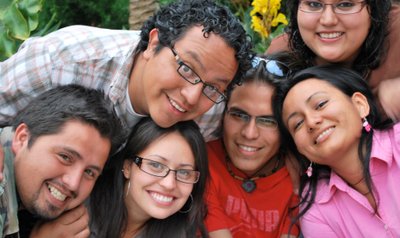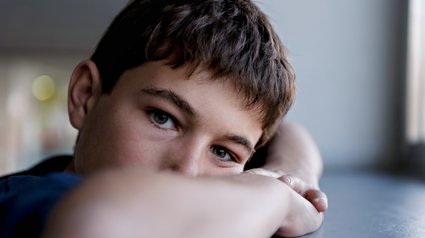 Warning Signs of Someone Considering Suicide
Any one of these signs does not necessarily mean the person is considering suicide, but several of these symptoms may signal a need for help:
Verbal suicide threats such as, "you'd be better off without me" or "maybe I won't be around"
Expressions of hopelessness and helplessness
Previous suicide attempts
Daring or risk-taking behavior
Personality changes
Depression
Giving away prized possessions
Lack of interest in future plans
If You Think Someone Is Considering Suicide
Trust your instincts that the person may be in trouble
Talk with the person about your concerns. Communication needs to include LISTENING
Ask direct questions without being judgmental. Determine if the person has a specific plan to carry out the suicide. The more detailed the plan, the greater the risk
Get professional help, even if the person resists
Do not leave the person alone
Do not swear to secrecy
Do not act shocked or judgmental
Do not counsel the person yourself
If you are ready to get help or need more information about mental health services for yourself or a loved one, please give us a call for a free mental health consultation. We can perform a suicide assessment and help you determine the next steps.
HOTLINES
Crisis and Suicide
Girls & Boys Town National Hotline
(800) 448-3000
National Hopeline Network
(800) SUICIDE
National Suicide Prevention Lifeline
(800) 273-TALK (8255)
National Youth Crisis Hotline
(800) 442-HOPE (4673)
Military Crisis Line (Active Duty)
(800) 273-8255, then press 1
Veterans Crisis Line
(800) 273-8255, then press 1
Send a text message to 838255
If you are currently experiencing a mental health crisis or emergency, please call 911 for crisis support or go to your nearest emergency room. If you are feeling suicidal, please call the National Suicide Prevention Lifeline at 1-800-273-8255 or Bexar County 24 Hour Crisis and Substance Use Helpline 1-210-223-7233 (SAFE).
We can all benefit from the help and understanding of an empathic, thoughtful, understanding and listening ear from time to time. With our non-judgmental and thoughtful approach, along with a safe environment for honest self-reflection, you can begin to accept the parts of your life that have brought you to this particular point in time. Together we will work to further your understanding and acceptance, increase your emotional well-being and personal growth, and help you make the best choices for the futures of you and your loved ones.
Inspire 2Be You Counseling Services is a private practice in San Antonio, Texas that specializes in individual, couples, and family therapy.
Our desire is to fill you with inspiration, a sense of strength, hope, and a renewed perspective on life. Inspire 2Be You provides an environment for rejuvenation where the client emerges reinvigorated for the challenges of life. We strive to provide a service that focuses on creating a new perspective on life, love, and relationships, catering to the specific needs of each individual, couple, and family.
We provide a wide range of emotional and behavioral services to the community of San Antonio to include:
Anxiety

Anger Management

Depression

Trauma and PTSD

Domestic Violence

Life Transitions/Deployment

Relationship Challenges

Behavioral Issues

Parenting Support

Emotional Support

Spirituality

Self-esteem

Stress Management

Sexual/Physical Abuse

Women Issues
We strive to provide quality care to our clients daily and make a lasting positive impact in their lives.
Dacia Benton | M.S., LPC-S,/ Behavioral Health Provider
Brass Professional Bldg
4414 Centerview Dr. Ste 106
San Antono, TX 78228
Monday to Friday: 8AM-8PM
Saturday: 9AM-2PM
Sunday: Emergency Appointments
Have a question? Send us a note!
APPS
Breathe2Relax
Breathe2Relax is an app developed for stress management. It walks users through breathing exercises that help reduce stress, stabilize mood, control anger, and manage anxiety. The app's developers note that it can be used on its own to reduce stress or in combination with their other therapies. Breathe2Relax is free and available on both iOS and Android.
PTSD Coach
PTSD Coach is an app developed by the Department of Veterans Affairs' National Center for PTSD, intended for use by Veterans, military personnel, and civilians experiencing symptoms of Post-traumatic Stress disorder. It provides a self-assessment tool that allows users to track symptoms over time as well as tools for managing symptoms. Users can also store contacts for personal support, locate nearby treatment programs, and contact he National Suicide Prevention Hotline quickly in emergencies. PTSD Coach is a free app for both iOS and Android.
Optimism
Optimism is a family of applications that focus on self-tracking as a tool for coping with mental illnesses including depression, bipolar disorder, anxiety, and PTSD. The app helps users detect patterns in their mood, creating a way to identify triggers and other things that affect their mental health. Users can create a customizable wellness plan to chart their coping mechanisms, and this can be updated as they come to a deeper understanding of what they need to tackle their mental illness. Optimism is available for download on Mac OSX, iOS devices, and various web browsers.
SAM: Self Help for Anxiety Management
SAM is an app designed to help people manage their anxiety. Users can record their anxiety levels and identify different triggers. The app includes 25 self-help options to help users cope with physical and mental symptoms of anxiety. Users can create a personalized anxiety toolkit, adding in the features of the app that they find most useful for easy access. The app also has a social cloud feature that allows users to anonymously share their experiences with other SAM users. SAM is available for free on both iOS and Android devices.
IntelliCare
IntelliCare is a suite of apps developed by the researchers at Northwestern University to target symptoms of anxiety and depression. The suite includes the IntelliCare Hub app and 12 mini-apps. The Hub helps users manage their preferences and recommends apps based on their concerns. The mini-apps include things like Worry Knot (worry management techniques), Thought Challenger (to help reduce negative thought patterns) and iCope (for inspirational messages and reassurance). The IntelliCare apps are available free on Android devices.
Running Away
National Runaway Switchboard
(800) 231-6946
National Hotline for Missing and Exploited Children
(800) 843-5678
Substance Abuse
Poison Control
(800) 222-1222
Cocaine Anonymous
(800) 347-8998
National Institute on Drug Abuse Hotline
(800) 662-4357
Others
Shoplifters Anonymous
(800) 848-9595
Eating Disorders Awareness and Prevention
(800) 931-2237
Teen Help Adolescent Resources
(800) 840-5704
Domestic Violence
National Domestic Violence Hotline
(800) 799-7233
National U.S. Child Abuse Hotline
(800) 422-4453
Rape and Sexual Assault
Rape, Abuse, and Incest National Network (RAINN)
(800) 656-HOPE
Abuse Victims Hotline
(866) 662-4535
-

Helping you to put the pieces of your life back together again
"I believe every person has value and a divine purpose in life. Challenges will come, but you can overcome them". Thank you for taking the first step in the healing process. I am dedicated to enhancing the emotional, physical, and spiritual strength of my clients. I am here to support, encourage, challenge and empower you to reach your goals."
I am a Licensed Professional Counselor with a Bachelor of Science in Human Services and a Master of Science degree in Counseling. My professional work experience includes working as a Clinical Therapist with children and adolescents in a community shelter and in the Northeast Independent School District, as well as a Child and Family Therapist in the non-profit sector.
As a Nationally Certified Trauma Informed Care Therapist (TF-CBT), I have several years of experience working with adults, children, and adolescents seeking support in a variety of areas such as traumatic events, anxiety, depression, and other life challenges. I acknowledge that every person and situation are unique. I use several evidence-based treatment modalities to guide the counseling process.
To facilitate change, I will create a safe, trusting environment characterized by warmth, compassion, acceptance, and empathy that allows you to restore peace and wellness in your life to move forward. You will see that counseling is not only worthwhile, but life changing. I'm looking forward to connecting with you.
Texas State Board of Examiners of Professional Counselors, License #71795
There are several ways to arrange for payment for your therapy, and this is a personal choice. We offer affordable private pay or direct insurance billing.
Standard Rates
Initial Visit/Psychosocial Intake (90 min)$200
Individual session (50 min)$150
Couple/family Counseling (50 min)$175
Sliding scale fee is available. Acceptance is based on a variety of criteria. If you do not have insurance, please call to inquire.
Insurance
Insurance Services may be covered in full or in part by your health insurance or employee benefit plan. Please check your coverage carefully by asking the following questions:
Do I have mental health insurance benefits?
What is my deductible and has it been met?
How many sessions per year does my health insurance cover?
What is the coverage amount per therapy session?
Is approval required from my primary care physician?
What is my co-payment each session?
We currently accept the following plans:
Anthem EAP
Ambetter
Beacon Health Options
Blue Cross/Blue Shield
Compych EAP
Community First
EAP Works
Morneau/Chestnut EAP
Superior Health Plans
Texas Medicaid
Texas Workforce (DARS)
Workplace Options
Out of Network- Please check with your insurance provider about out-of-network benefits. Upon request, I will provide you with a superbill, or specific receipt, for you to request direct reimbursement from your insurance carrier.
* We also offer the convenience of Telehealth services which allows you to have a counseling session via video conferencing in the comfort of your home.
Payment
We accept cash, check and all major credit cards are accepted for payment. We also accept Flex Spending Accounts (FSA) and Health Savings Accounts (HSA).
Fees
No show fee/Late cancellation $75
Returned Check (NSF) $40
Documentation requests by client $25
Cancellation Policy
We have reserved a time specifically for you when scheduling an appointment. If you are unable to attend your scheduled therapy appointment, please make sure you have notified us atleast 24 hours in advance, or you will be charged the cancellation fee for the missed session.
Types of Therapy
Christian Counseling

Cognitive Behavioral (CBT)

Mindfulness-based (MBCT)

Motivational Interviewing

Solution Focused Brief (SFBT)

Trauma Focused
Your first psychotherapy session
Your first psychotherapy session is usually a time for the therapist to gather information about you. The therapist may ask you to fill out forms about your current and past physical and emotional health. All of this information helps the therapist gain a deeper understanding of your situation. It might take a few sessions for your therapist to fully understand your situation and concerns and to determine the best approach or course of action.
The first session is also an opportunity for you to interview your therapist to see if his or her approach and personality are going to work for you. At any time during therapy, especially in the beginning, don't hesitate to ask the therapist questions. If you don't feel comfortable with the first psychotherapist you see, try someone else. Having a good "fit" with your therapist is critical for psychotherapy to be effective.
Types of psychotherapy
There are a number of effective types of psychotherapy. Some work better than others in treating certain disorders and conditions. In many cases, therapists use a combination of techniques. Your therapist will consider your particular situation and preferences to determine which approach may be best for you.
During psychotherapy
For most types of psychotherapy, you and your therapist sit facing each other during sessions. Your therapist encourages you to talk about your thoughts and feelings and what's troubling you. Don't worry if you find it hard to open up about your feelings. Your therapist can help you gain more confidence and comfort.
Because psychotherapy sometimes involves intense emotional discussions, you may find yourself crying, upset or even having an angry outburst during a session. You may also feel physically exhausted after a session. Your therapist is there to help you cope with such feelings and emotions.
Your therapist may ask you to do "homework" activities or practices that build on what you learn during your regular therapy sessions. Over time, discussing your concerns can help improve your mood, change the way you think and feel about yourself, and improve your ability to cope with problems.